Free Delivery
We come to you.
Refill Fast
Wait times less than 10 minutes
Personalized Care
When you call, you speak to a person.
Locally Owned
Serving the community for over 10 years.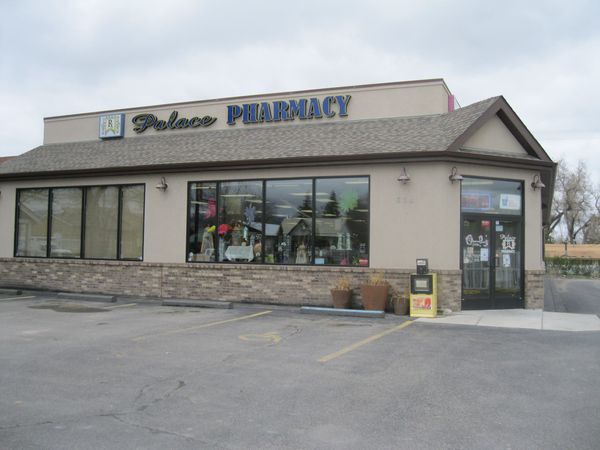 Palace Pharmacy has been serving the community of Lander since 2009. Being a community staple, we've proudly taken on the role of improving Lander's health care by providing fast and personalized service. We strive to make every experience you have with us a great one. At our pharmacy, your family is our family. Our friendly staff is dedicated to ensuring that you receive expert care on every visit. Stop by today and let Palace Pharmacy become part of your family.
Justine Kummer
"Hi, I'm Justine and I am the newest member of the pharmacy team. I am currently a pharmacy technician in training and has been here for about 8 months. I am a mother of 3 amazing kids, my daughter is 14 and I also have 13 year twin boys with my husband Kevin. We are a very active outdoor family that loves camping, hunting, fishing and anything outdoors."
Karen Jones
Hello, my name is Karen Jones. I have been a pharmacy technician for 11 years. I started my career at shopko pharmacy and moved to Palace Pharmacy in 2016. I am dedicated to help all our patients and love coming to work every day. I have a wonderful husband and three beautiful children. We live on the family ranch and enjoy all outdoor activities.
Emily Witzel
Hey all, I am Emily Witzel. I have lived in Lander for 40 years. I am married and have 3 handsome boys who are my life. I have 2 dogs, 2 cats, 5 horses, and a small herd of Blond d'Aquitaine cattle. I played the violin, viola and saxophone in my younger years. My boys and I love listening to music. I enjoy spending time with family and being in the great outdoors. I have been a Pharmacy Technician for 11 years all of which have been at Palace Pharmacy. I am a loyal and dedicated employee. I love my job and my patients/customers!